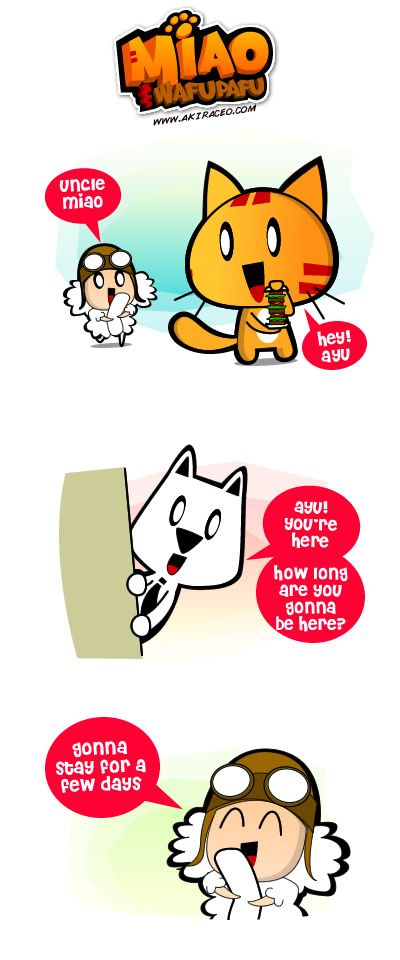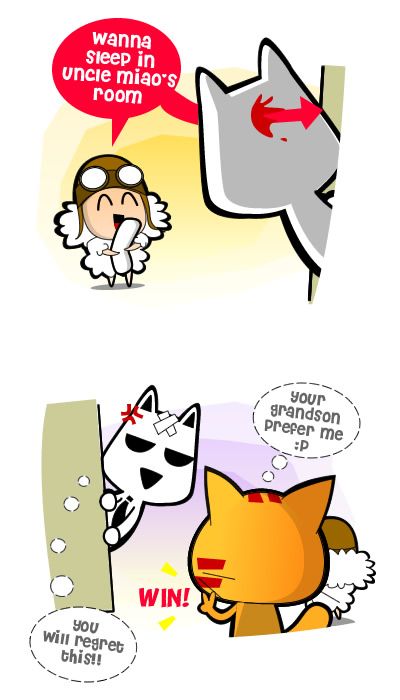 The other day, the nephew Ayu, came and spent his holidays at our place. Last time he used to sleep at my dad's place whenever he's here but this time he decided to sleep at my place. XD  Kakakaka!!!  Woohoo!! I'm the favorited uncle. Then again, I'm the only uncle they have.
Anyway, Papamiao vs Miao( 0 : 1 ) XD
but somehow I didn't feel like I won..
.
.
as my nephew…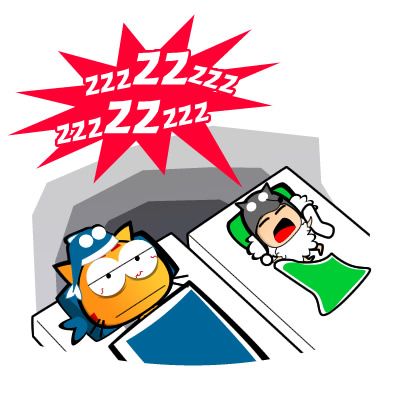 Related posts: