Avengers the movie is coming out this Thursday!! Woohoo!! Can't wait for it. Anyone here going to watch it? I heard there's another version of avengers called Miao-vengers. Don't believe me? Check out this.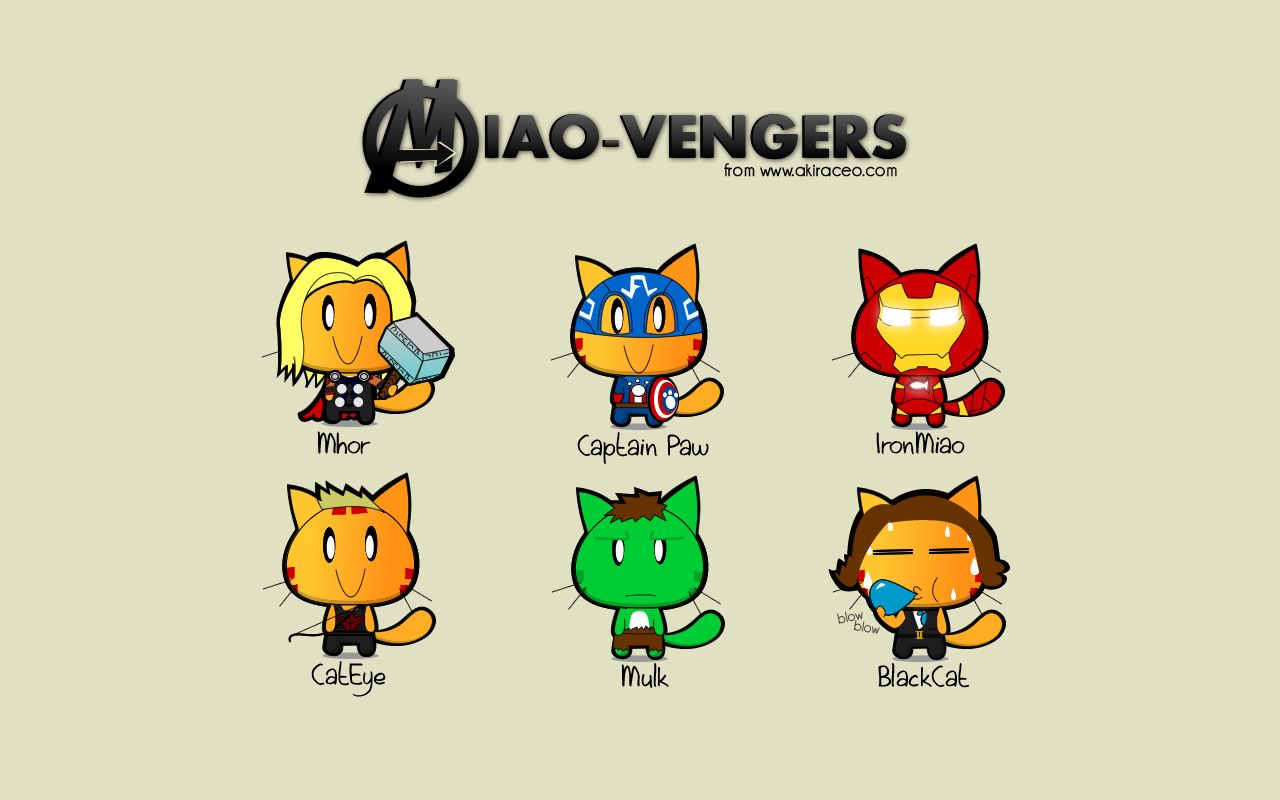 Tada!! Miao version of Avengers XD hahaha
I posted this on my Facebook page last night. Many of them asked for the wallpapers and so I made a couple resolution for it.. hehe
1024 x 768  1280×800  1366×768  1440×900   1920×1080
Hope you like it.
Oh do like my Facebook page if you haven't, trying to reach 2k in this month hahaha.. thank you.
Related posts: