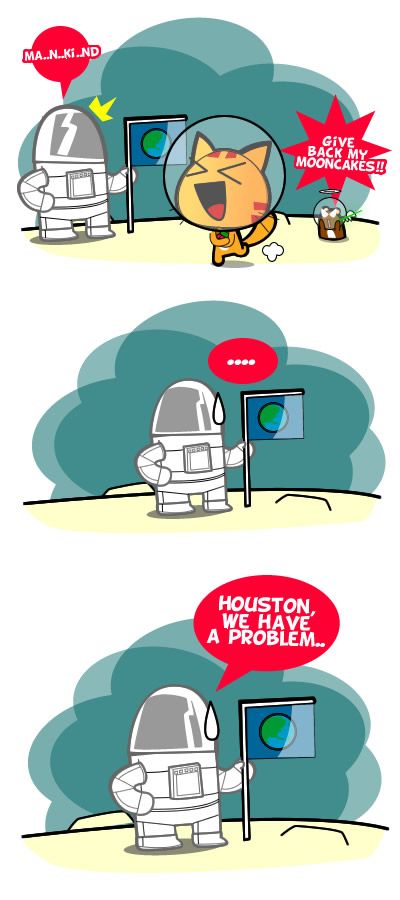 Apparently, human is not the first one to reach the moon.
Happy Mooncake/Mid-Autumn Festival to all my Chinese/ Buddhists readers.
.
I used to do greetings posts like this on almost all the festive seasons we have here in Malaysia but this year I kinda busy that I missed out most of them. I even missed out Hari Raya, Independence day..etc :/ Anyway, hopefully I can get back on track and posts more! I have so many stories to share.
Related posts: