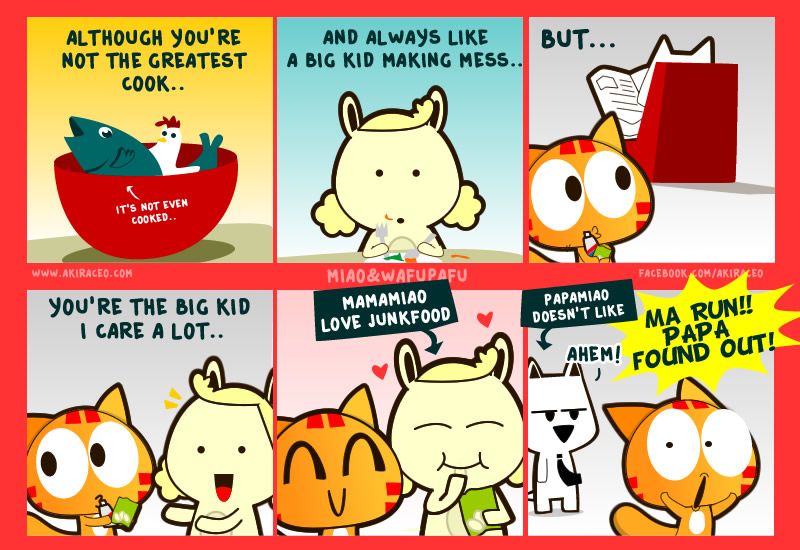 So it was Mother's Day yesterday.
So to make my mum happy, I bought junkfood/snacks for my mum. XD That's what my mum love and what makes her happy. My dad doesn't like it tho, so I kinda smuggled it to my mum. hahahaha
Tho in the end, Papamiao still found out about it.
Run Ma Run!!! Take the snacks with you!!!
I found out as my parents grew older, they really are turning into kid/teenagers bit by bit. XD My dad now are in his teens and kept hanging out with his friends. XD
Happy Mother's Day to all my readers who are mothers.
Related posts: