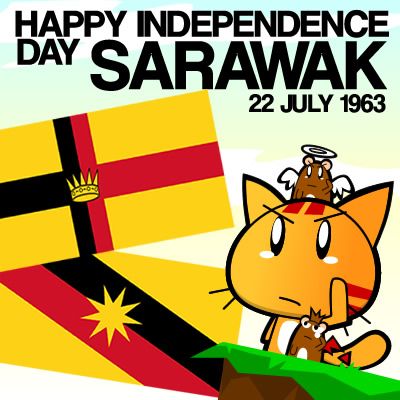 A Happy Independence Day to Sarawakians.
A day that is forgotten and removed from the history book.
A day to remind us that we were once a country of 100 years and the day where Sarawak returned to it's sovereign country status after 17 years of British colonization before losing it again.
Maybe one day I shall make a cartoon story about the kings and Sarawak. XD As many parts of the story were not told/written or   removed or even altered in the history textbooks.
Related posts: