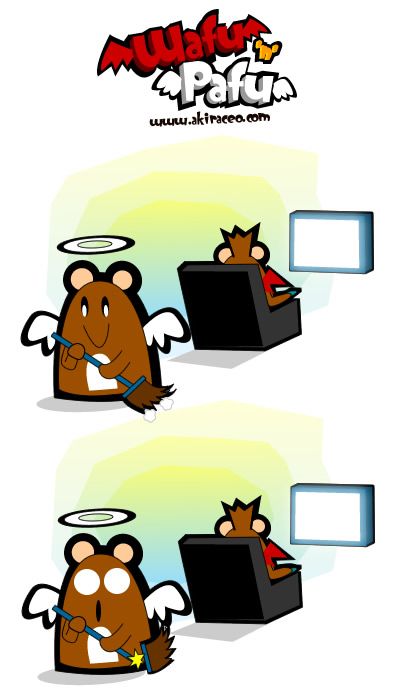 so I become Wafu. XD
Thought of giving our WafuPafu here their own comic series to know them better.
This will their first strip. 😀
Hope you like it!!
———————————————————————————————–
———————————————————————————————–
::Advertorial::
On the side note…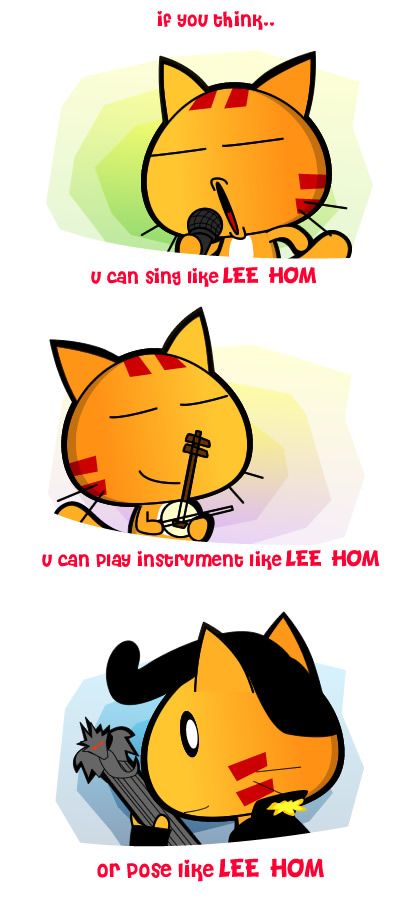 Then, you will have the chance to win these prizes!!!
1 x Imported  Lee Hom Bahamut Dragon Air Guitar
5 x Autographed Open Fire Greatest Hits Album
Just make a video of you dancing/playing instrument/ imitating Lee Hom and send it to HERE NOW and you will get the win the prizes!! The more creative your video is, the higher the chance to win!! 😀
If you do not wish to make a video, you can call *22009 and just karaoke your way to win!!
Else just simply take a photo of you impersonating Lee Hom and send it to 23131.
For more information on this "Are You the Next Lee Hom" Contest, please visit Xpax!!
Related posts: