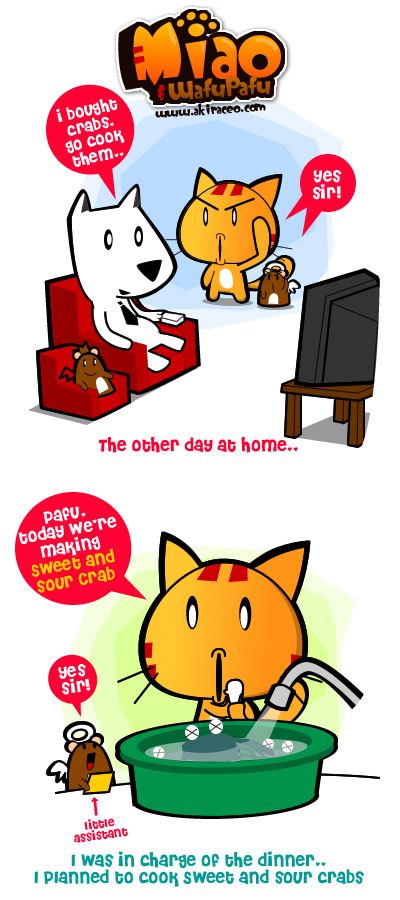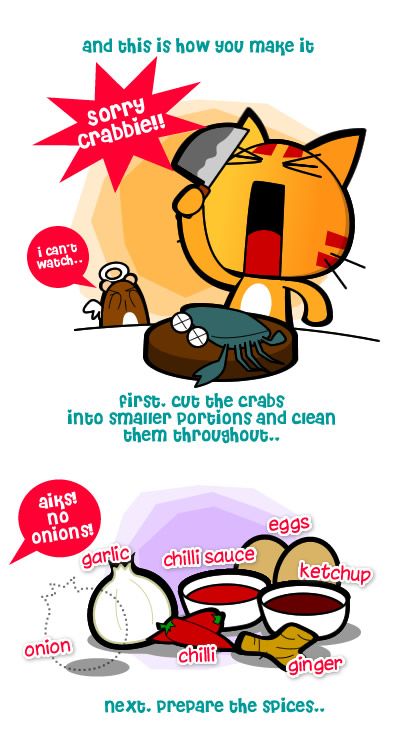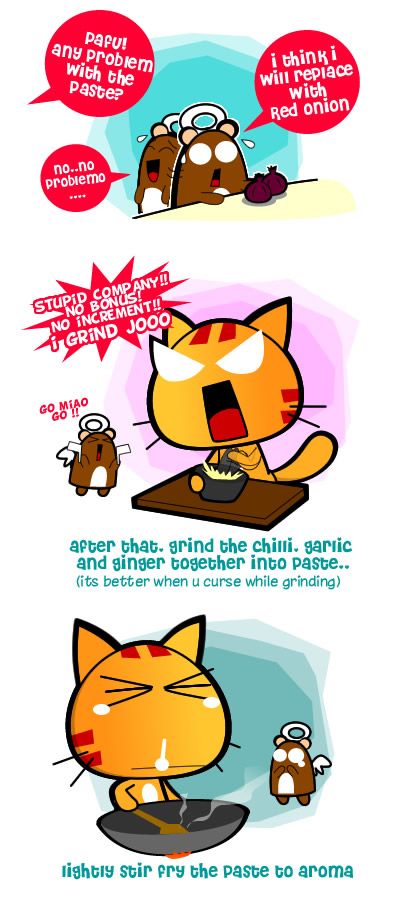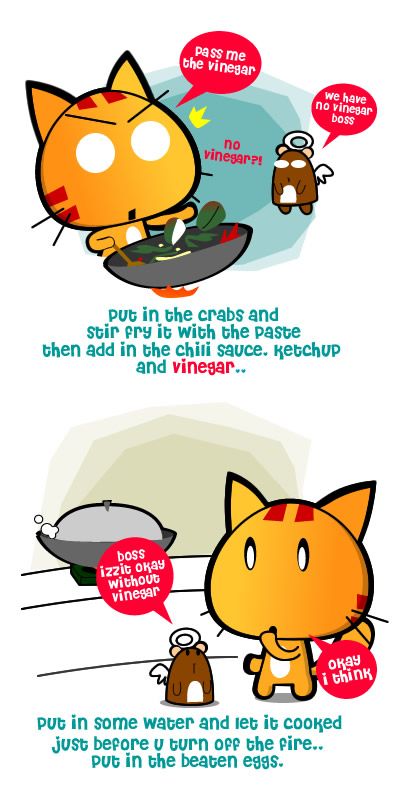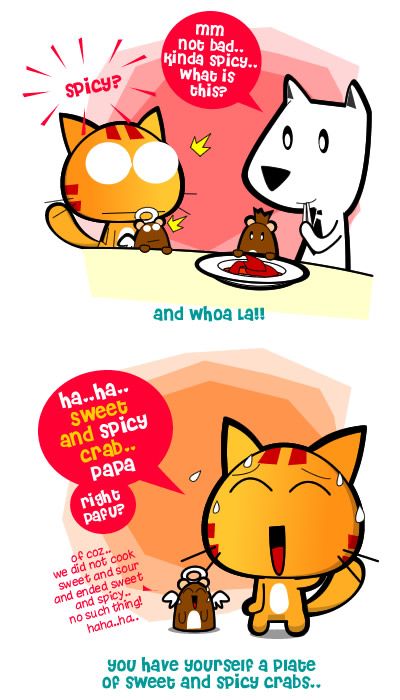 Moral of the day: Remember to check all the ingredients before you cook.
Hahaha… Although my Sweet and Sour Crabs failed miserably but still I did manage to come out with Sweet and Spicy Crabs …somehow. LOL
Anyway, what matters the most is I manage to help my Dad out with the chores. Lalalala~~ *Happy Son*
Oh! For those who are interested to cook, here's the recipe. And since it's Valentine's Day, you can try cook something for your loved ones too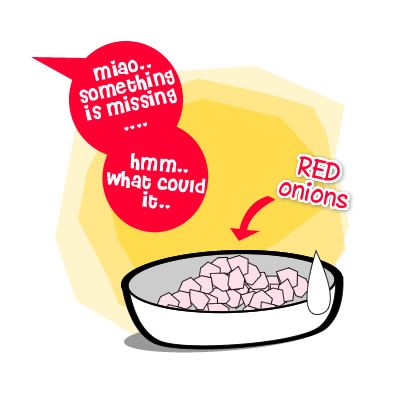 Oh and try not to forget your ingredients..like me. 😛
Lastly, I wish all couple out there a Happy Valentine's Day!!
Related posts: