is the day….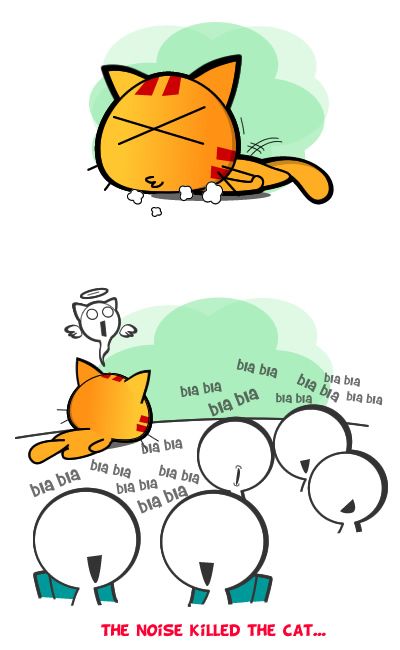 Don't know bout you guys but I can't really concentrate when there are too many noises around and lately my office is getting noisier than before. @@ Sometimes, it really feels like I'm at the market instead of an office.
There are so many noises, noise from the unanswered phones, tape/dot printer machine, fax, people chating, people shouting and also people talking So Loud to another person over the phone in the same office that you can actually hear both of them (if you get what i mean). XD
So most of the time I will bring my MP3 and listen to it while doing my work. Well, I'm not the only one, my senior and some other bosses also can't stand the noise and listen to MP3s too.
And yesterday, I happened to forgot my MP3, it was one of the worst Monday ever… T3T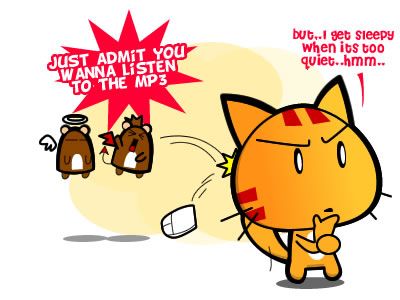 Related posts: