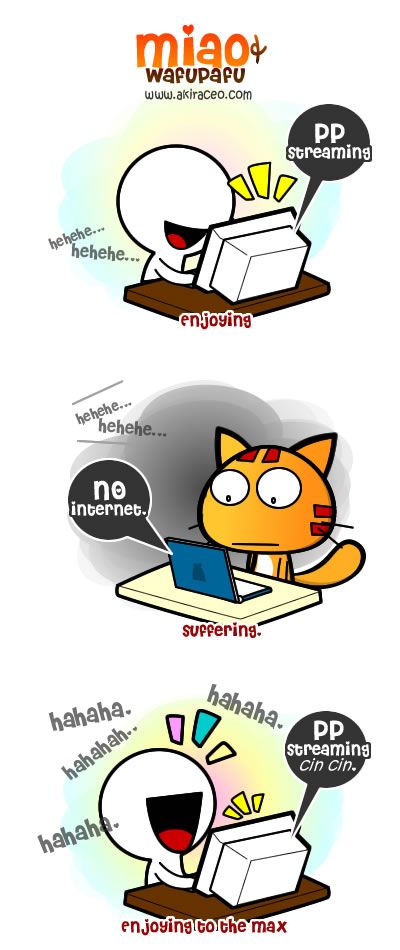 This is the reason why I did not tweet, update, reply comments, reply messages, reply emails or anything to do with internet.
 I'm surprised that I  managed to update this when my  housemate took a small break from his PPStream session.
P/S: 2 cent info: PPStream is an online streaming software that enable you to watch almost any movies/videos but with the downside of consuming all the bandwidth in that connection line making other users without any internet accessibility.
Related posts: